Why should dressing up for Halloween be limited to one day a year? One reason this holiday is relished by young and old alike, is the fact that we're allowed to be whoever we want – that is the magic of Halloween. If you're a die-hard fan of this spooky season, here are some sartorial picks that will not look out of place if you wear them on the daily.
1. Princess Polly Interstellar Sequin Mini Dress
Dress, SGD 110.37
Holographic sequins? Yes please. Go all-out sparkle in this slinky mini that will be sure to catch anyone's eye. Pair it with chunky boots and a choker for a tougher vibe, or with dainty heels and a plain tee underneath for a '90s aesthetic.
2. ASOS Monster Halloween Trainers
Trainers
, SGD 54.34
Walk off the post-Halloween blues with these furry monster trainers, their glittery tops sure to add that extra spring in your step. These trainers are so easy to slip on and off – a much more comfortable alternative to heels and lace up booties.
3. ZARA Faux Fur Mini Bag

Bag, SGD 19.90
Orange you loving this faux fur purse in the most flawless autumnal shade that is handy enough to fit all your necessities? Carry around this furry friend in the perfect size that is inconspicuous enough to hide if you're at work, but can pass off as a statement bag at parties.
4. Nastygal Satin Bomber Jacket
Bomber Jacket, SGD 126
Forget the chunky cable-knit sweaters that are always relegated to fall – Singapore is way too hot for that. This lightweight satin bomber jacket whose colour is reminiscent of jack-o-lanterns will keep you toasty warm and in-trend this season. And honestly, Halloween isn't Halloween without this perfect pumpkin orange.
5. Jeffrey Campbell Temeku-2 Boots

Boots, USD 200
You could pass off as Edward Scissorhands in these strappy boots from Jeffrey Campbell. Pair these statement boots with a plain white tee and jeans, or a little black dress and biker jacket for punk-rock vibes.
6. Missguided Lace Flute-Sleeve Mini Dress 

Dress, USD 85
Indulge your witchy side with this lacey, flute-sleeved get-up that can take you from daytime goth to nighttime glam. Black lace never fails to give an outfit a mysterious, feminine vibe and this number is no exception.
7. Urban Outfitters Ecote Velvet Bodycon Midi Dress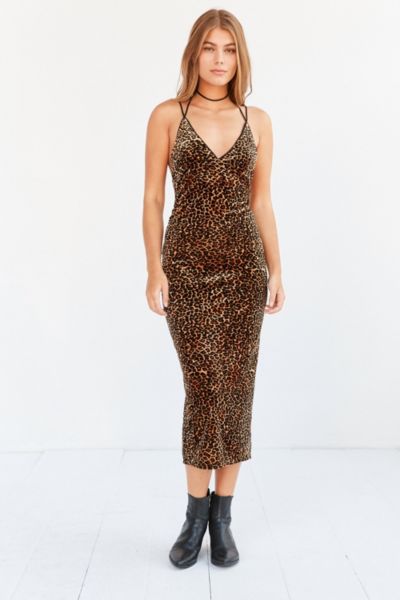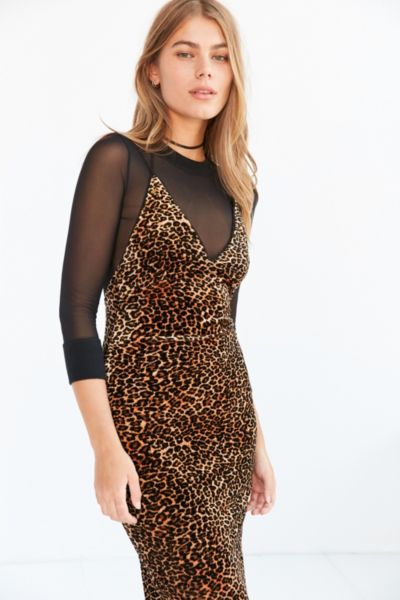 Dress, USD 79
You'll definitely be spotted when you step out in this leopard print velvet midi number. It's the elegant, elevated step up from the usual cat or leopard costume over-worn by girls on Halloween, and the edgy strappy-back giving it some extra panache.
8. Forever21 Hook Eye Co-ordinate

Crop Top, USD 48
Mini Skirt, USD 52
The hook-eye detail on this crop top and mini skirt set is a more tamed (but sultry) version of a stitched up cadaver on Halloween. It also lends the outfit street cred, especially if you pair it with red lips and some biker boots for some tough girl attitude.
9. Lovers + Friends Co-ordinate Set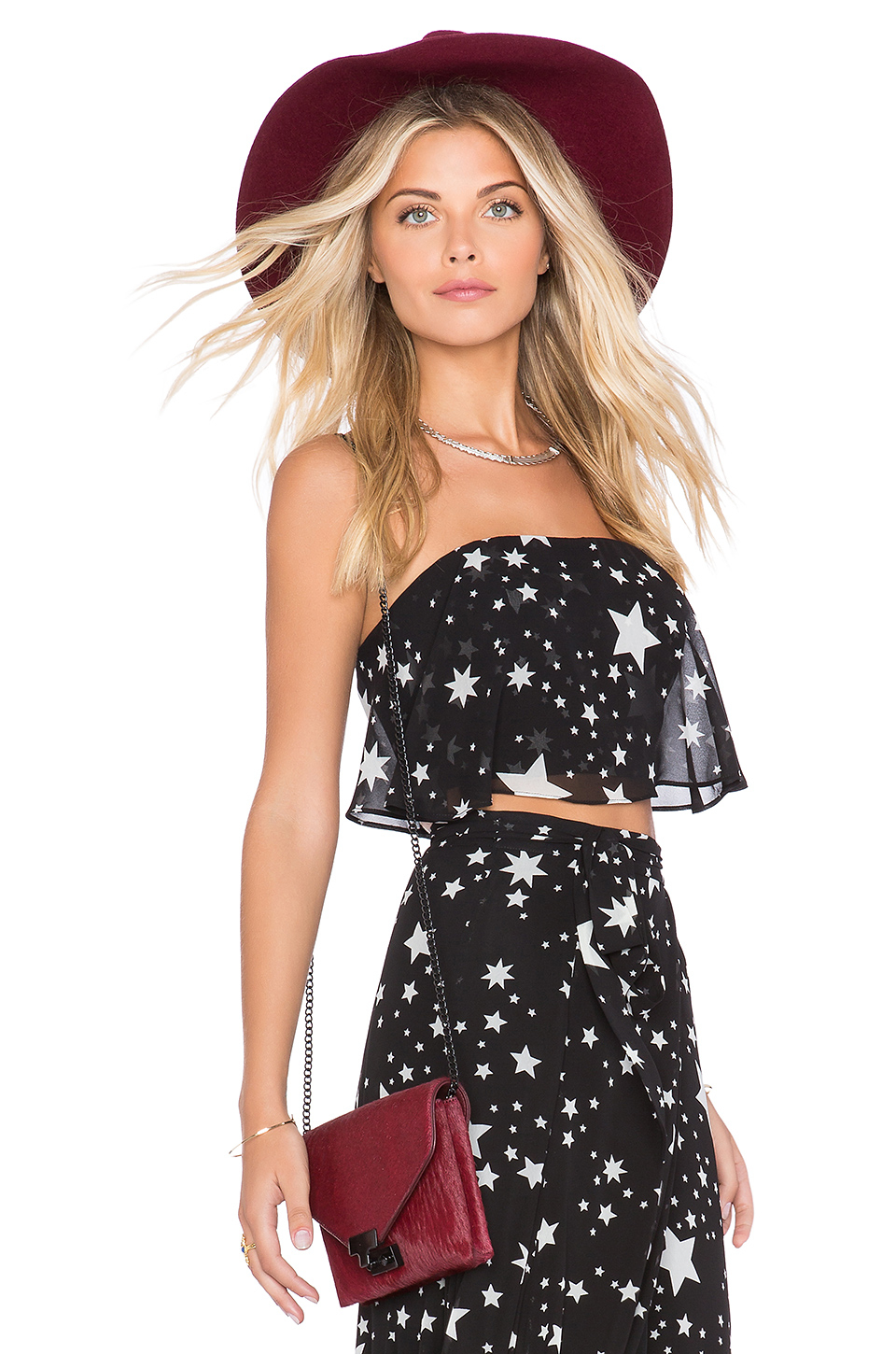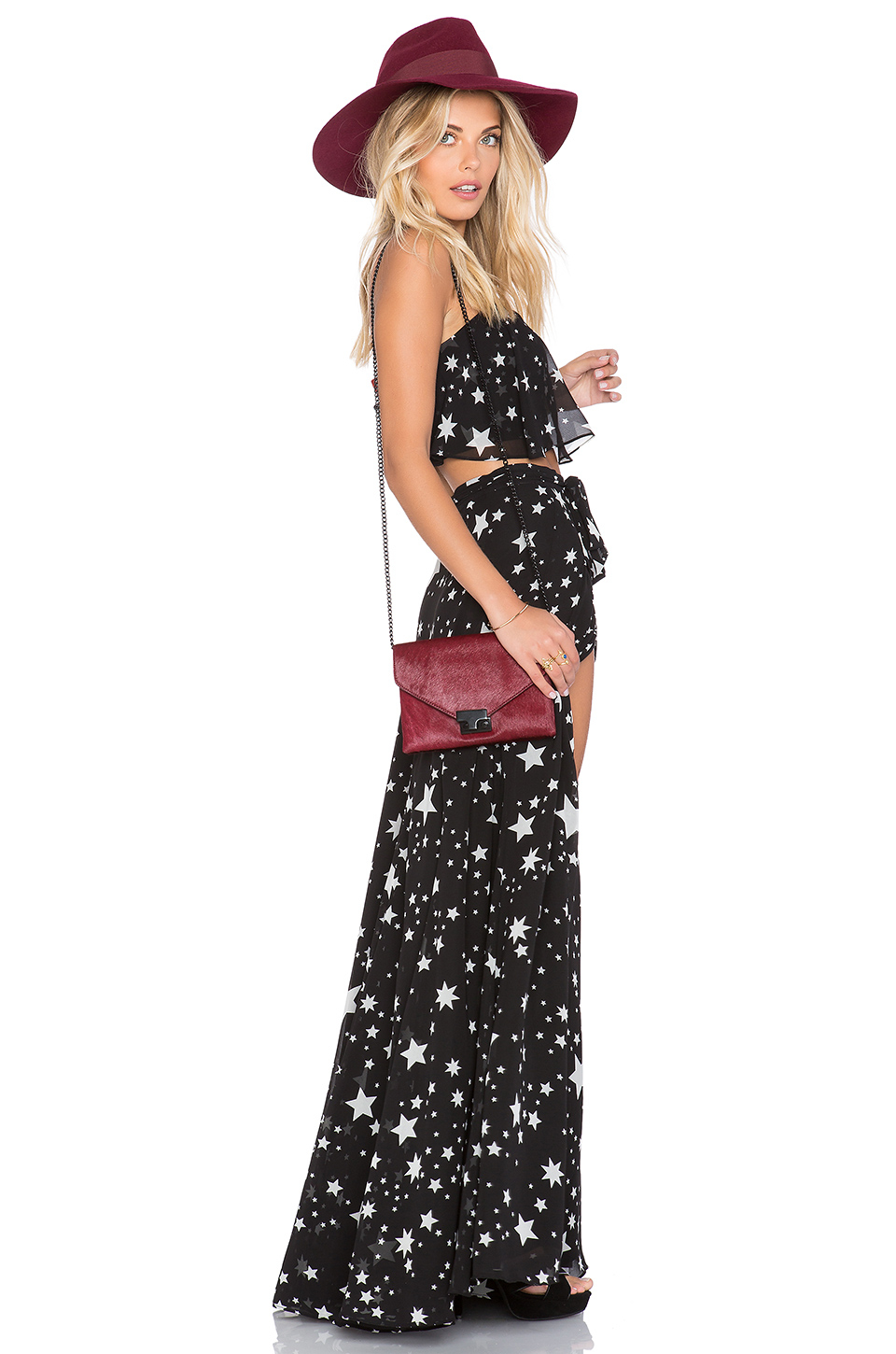 Top, SGD 62.75
Skirt, SGD 242.44
We're going starry-eyed for this chiffon in-trend matching set – its loose, breathable fabric makes it easy to wear in our tropical climate. What could have been a child-like print works well in this case, giving off major Sabrina the Teenage Witch vibes. Fun and flirty, this outfit can take you from brunch to a late night movie date.
10. KENZO Hair Sweatshirt 

Sweatshirt, SGD 359.28
This KENZO sweatshirt hits the autumnal colour palette in all the right notes – deep, warm burgundy, bright ochre and hues of grey meld together to form the funky print emblazoned across it. The print of shaggy 'dos gives the sweatshirt a unique texture, much like that of fur if you do not look closely.
11. C/MEO Collective Long Sleeve Dress

Dress, USD 200
The chic silhouette of Australian label C/MEO Collective's dress is universally flattering with its clinched waist and asymmetrical hem. The label is known for its unique and directional prints, and the design on this dress is no exception; A myriad of beautiful warm and cool-toned hues makes this number the most elegant patchwork-inspired dress out there, with the choker-scarf helping to elongate your neck.
12. Brain Dead Brick Pink Hawaiian Shirt

Shirt, EURO 185
This pink brick print shirt from Brain Dead has one of the quirkiest prints out there – it could even pass off as a Halloween costume for those too lazy to dress up. The razors give it some extra sharp attitude to cut all the haters who think men should not wear pink.
13. American Apparel Plaid Tennis Skirt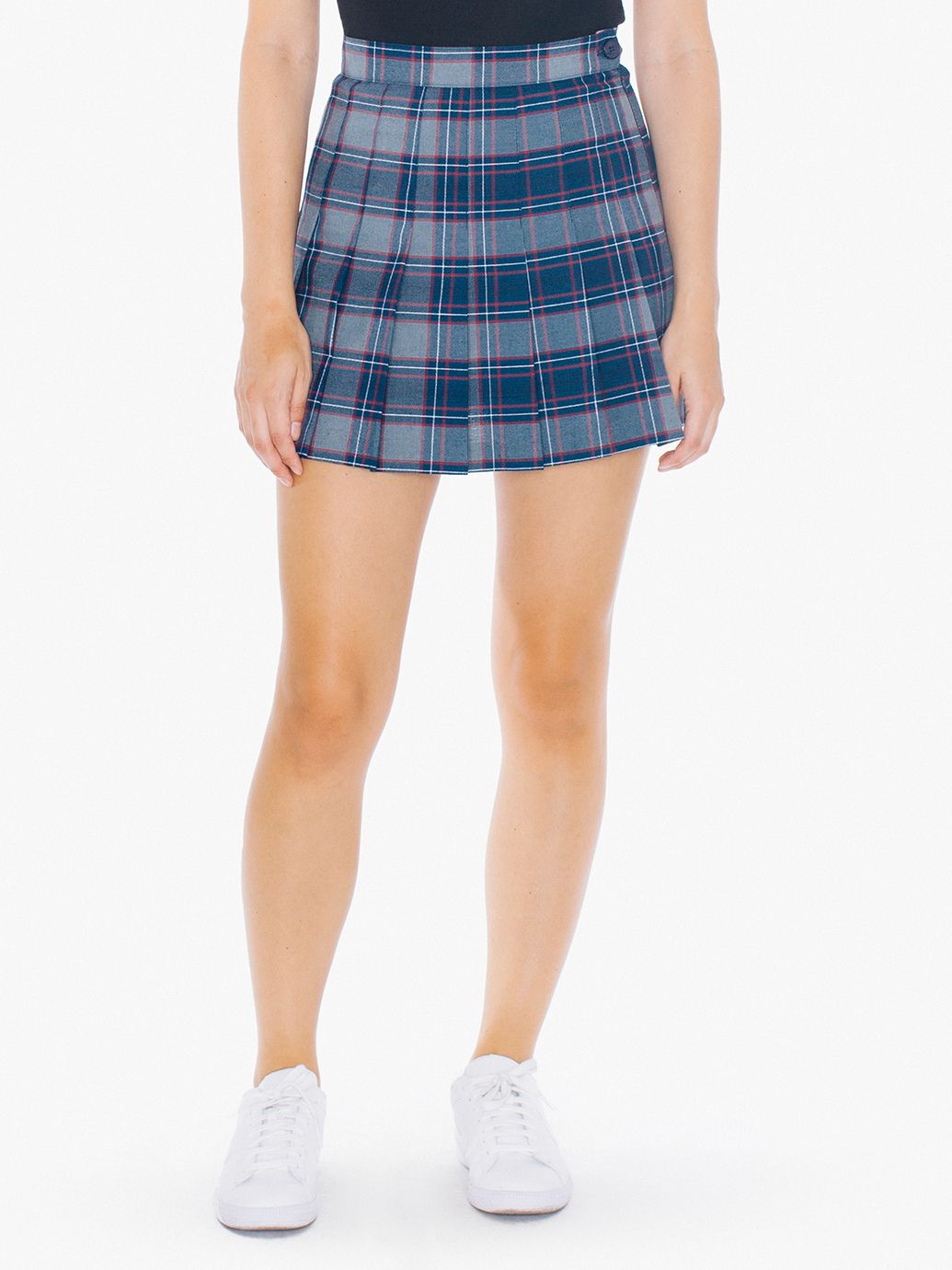 Skirt, USD 65
Go back to school with this cute plaid skirt, featuring a flattering high waist cut and flouncy pleats. You can pull off two looks with this one apparel: sports luxe (or athleisure), and schoolgirl chic. Pair with a polo tee or a plain top and white sneakers to complete this throwback look.