Wind down after a long week with this line up of activities that will indulge your artsy side.
1. Darker Than Wax at Art After Dark

source
Art After Dark is the party to go for where music and culture combine. For Gillman Barracks' 4th Anniversary, Darker Than Wax – a local electronic music label, will be featuring local DJs and bringing in Similarobjects from the Philippines. 
Date: 23 September
Venue: Red Baron – Gillman Barracks
Blk 45 Malan Road, Singapore 109455
Time: 8PM – 12AM
Admission: Free
(more information here)
2. 24th Israel Film Festival

source
Immerse yourself in the Israeli culture this weekend by heading down to The Projector. 5 critically acclaimed films will be showcased in its 24th edition, making it one of the oldest film festivals in Singapore. With genres ranging from comedy to mystery thriller, these arthouse films will definitely be an insightful experience into the community. 
Date: 22 September to 25 September
Venue: The Projector
6001 Beach Road
#05-00 Golden Mile Tower
Singapore 199589
Time: –
Admission: Tickets required
(more information here)
3. Rock 'n' Roll High School / 11 Years of Poptart

source
Poptart will be celebrating its 11th anniversary at the American-inspired diner and bar, OverEasy. Poptart provides indie darlings with a monthly dose of pop, punk, alternative, postrock, twee, electro, rock and britpop. For its 11th birthday 'too school for cool' dress code, you can dress your worst without the fear of being sent to detention.
Date: 24 September
Venue: Overeasy Orchard
541 Orchard Road, #01-01 Liat Towers,
Singapore 238881
Time: 9PM – 3AM
Admission: Free
(more information here)

source 
Aiming to raise awareness about sharing and recycling, Singapore's first ever book swap welcomes visitors to bring up to 10 pre-loved books to exchange with budding literary lovers. In this collaboration between Books & Beer and Archifest, participants are encouraged to bring books related to architecture or the theme of the festival, 'exhale'. Can't bear to part with any of your collection of books? Head on down to browse fresh titles, have fun with like-minded fiends, and indulge in some beer.
Date: 24 September
Venue: Archifest Pavilion@Raffles Place Park
Raffles Place
Time: 3PM – 6PM
Admission: Free
(more information here)
5. North of the DMZ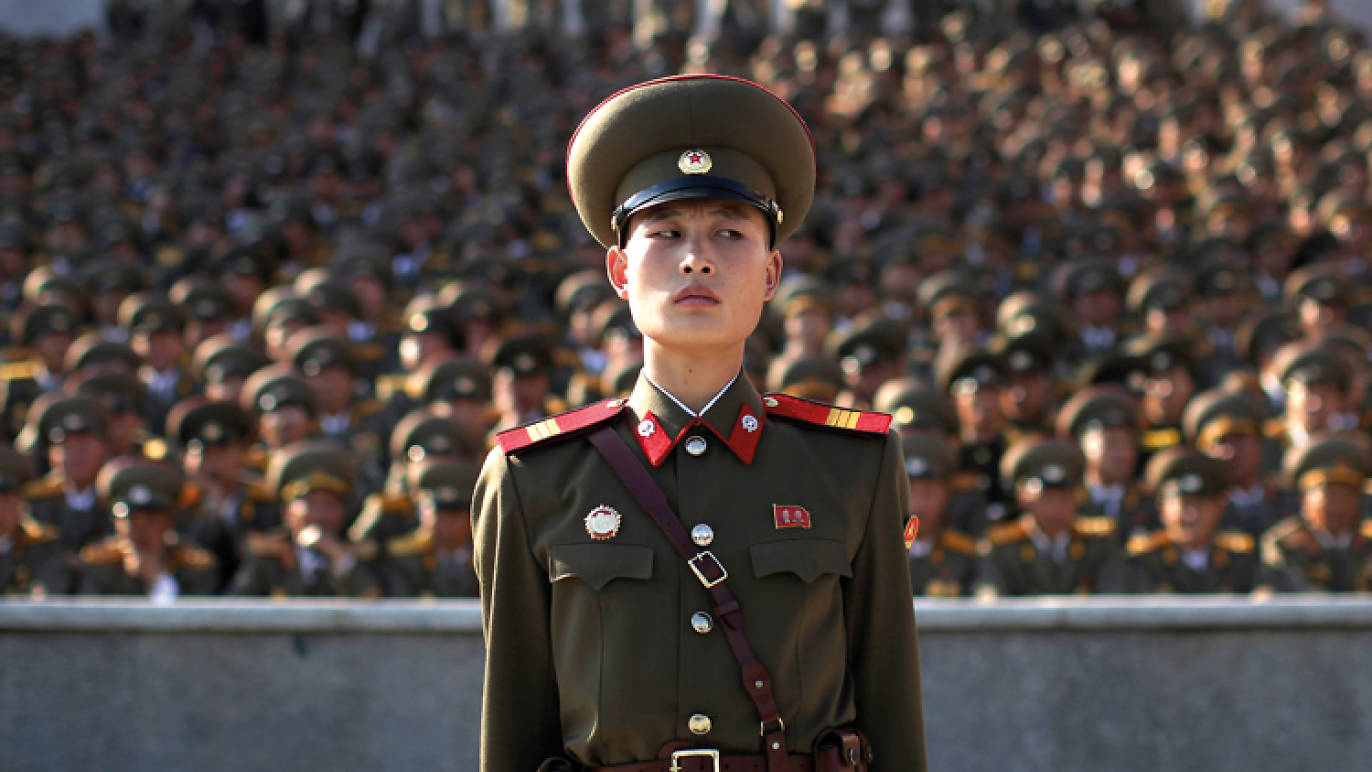 source
In this stunning exhibition that gives us a rare glimpse into the mysterious state of North Korea, local photojournalist Wong Maye-E manages to show her audience a different side of life in North Korea. Having first traveled to the North Korean capital of Pyongyang in July 2013, Maye-E has since accepted an offer to become Associated Press' lead photographer there for the past two years.
Date: Ongoing till October 15 2016
Venue: Objectifs Centre for Photography & Filmmaking
155 Middle Road
Singapore 188977
Time: Tuesday – Saturday 12PM – 7PM, Sunday 12PM – 4PM
Admission: Free
(more information here)
6. Rooftop Revelry by foodpanda

source
foodpanda will be hosting its first Rooftop Revelry festival, where you can expect food, fashion, art and a good time. Local band performances will be accompanied by pop-up cocktail bars, local hawker and fusion food, and a flea market featuring independent local artists' selling their crafts.
Date: 24 September
Venue: Lepark
1 Park Road
Singapore 059108
Time: 5PM – 9PM
Admission: RSVP, and for attendees 18 years old and above.
(more information here)