The world's first Michelin-starred ramen restaurant is coming to Singapore – Tsuta, the humble 9-seater ramen shop in north Tokyo's Sugamo is set to open in October. Ever since receiving the coveted star in December 2015, Tsuta has been catapulted into the limelight.
What makes this Michelin star so significant is the fact that ramen is seen as a street food in Tokyo – cheap, convenient fast food. Don't let the humble bowl of ramen fool you though, much work goes on behind the scenes to produce that piping hot bowl of perfection.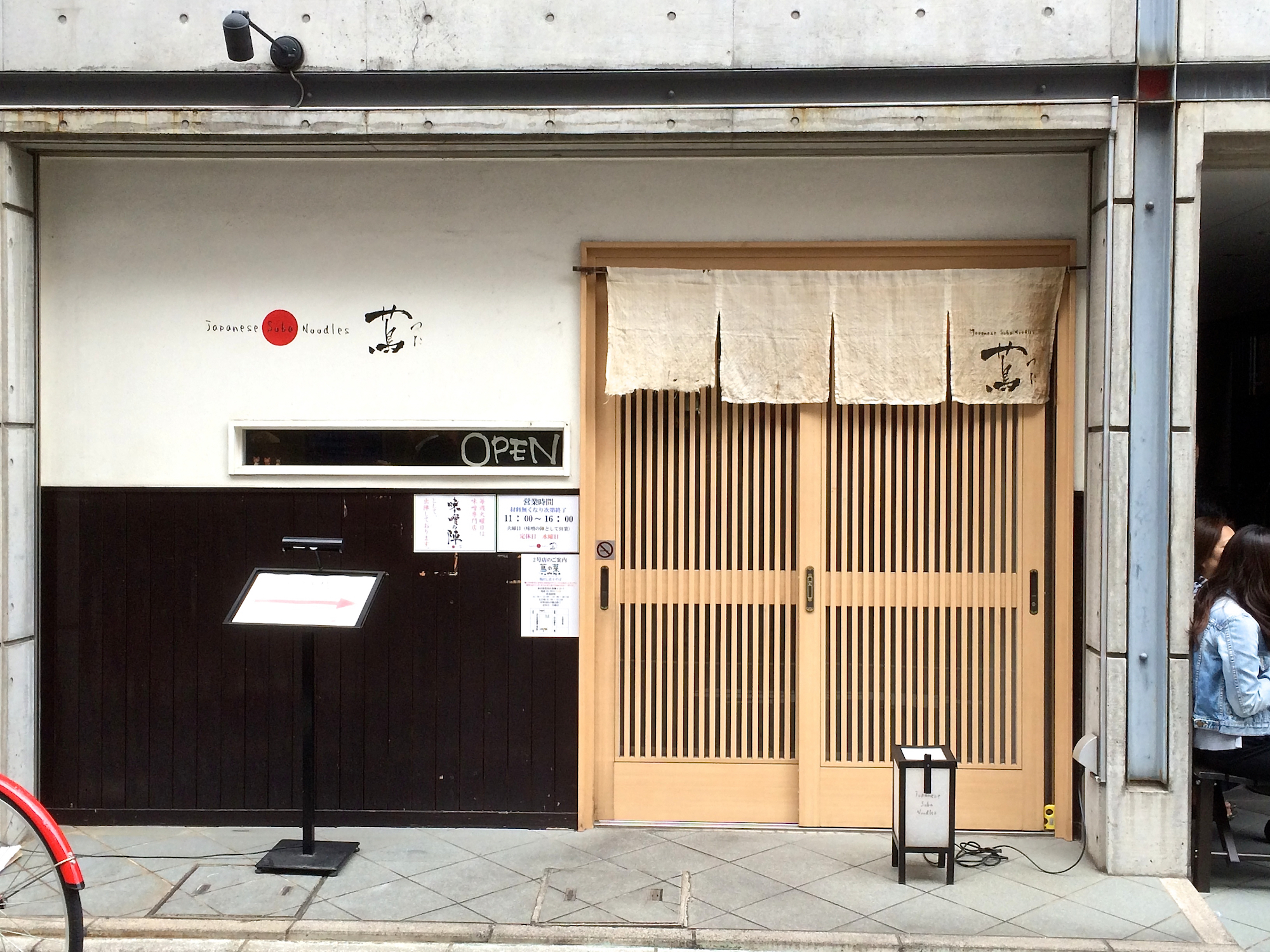 source
The hole in the wall shop sits only 9 customers at a time, and is said to dish out only 150 bowls of ramen a day. Despite this, customers take their chances and are willing to queue (sometimes in the cold) outside Tsuta for a hot bowl of noodly goodness.

source
Singapore will be its first overseas venture since Tsuta opened in 2012. The chef, Yuki Onishi, actually had a career in fashion but switched to mastering the art of ramen cooking after noticing a distinct lack of quality ramen stores during his trips to the United States.
Every morning, Mr Onishi handmakes his signature thin and flat ramen noodles from scratch, using a stonemill at the back of the shop. He then starts the magic of concocting together his different soups and stocks. Tsuta's bestseller would be its Shoyu ramen, which has a chicken and seafood stock base. Each bowl comes with a generous helping of pork, topped with their signature black truffle oil. To ensure consistency and quality, Mr Onishi has collaborated with a soy sauce brewer to tailor something to his specifications.
The Singapore outpost will be located at Pacific Plaza, along Scotts Road. Be prepared to queue as it will seat 18 patrons, though it is a marked increase from the Japanese store. Three soup bases will be available – the signature shoyu, shio and miso.
Despite having many ramen shops in Asia, Mr Onishi hopes to "create a ramen shop that can leave an impact with its unique dashi and umami flavours."
Keep updated here.